Carex hirsutella
---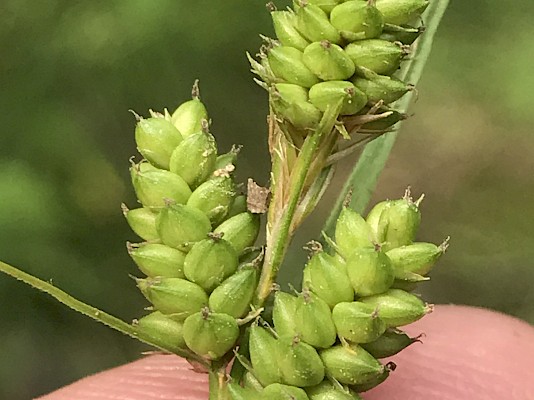 Synonym:
Family:
Cyperaceae
Common Name:
Hairy-leaved Sedge
Authority:
Etymology:
C Value:
5
Wetness:
FACU-
# of Species in
Genus in Illinois:
193
Duration:
Perennial
Reproduction:
Monoecious
Flower Type:
Imperfect
Growth Habit:
Sedge
Leaf Arrangement:
Alternate
Leaf Type:
Simple
Leaf Margin:
Entire
Leaf Toothing:
Entire
Flower Color:
Green, Inconspicuous
Habitat:
upland woodlands
Status (State):
Not Listed
Status (Federal):
Not Listed
ID Tips:
Hairy leaves, glabrous perigynia, and short scales.
Gee Whiz:
Did you hear Sue tella this?!