Monarda fistulosa
Monarda = Nicholas Monardes
fistulosa = hollow
---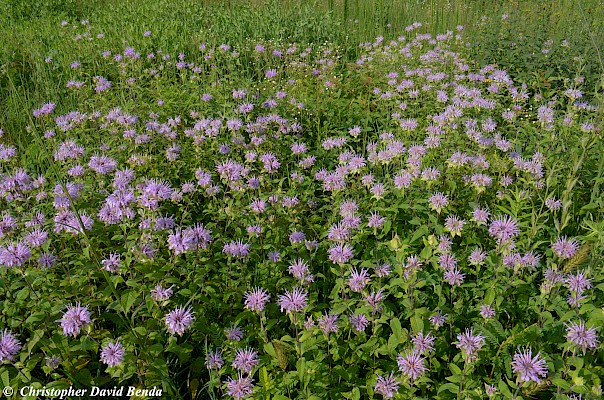 Synonym:
Family:
Lamiaceae
Common Name:
Wild Bergamot
Authority:
Linnaeus
Etymology:
C Value:
4
Wetness:
FACU
# of Species in
Genus in Illinois:
7
Duration:
Perennial
Reproduction:
Monoecious
Flower Type:
Perfect
Growth Habit:
Forb
Leaf Arrangement:
Opposite
Leaf Type:
Simple
Leaf Margin:
Toothed
Leaf Toothing:
serrate
Flower Color:
Purple
Habitat:
Dry black soil prairies, hill prairies, sandy black oak woodlands, pastures and landfills.
Status (State):
Not Listed
Status (Federal):
Not Listed
ID Tips:
Like open and sunny areas and has leaves with a petiole.
Gee Whiz:
This plant has a pleasant minty smell.