Quercus muhlenbergii
---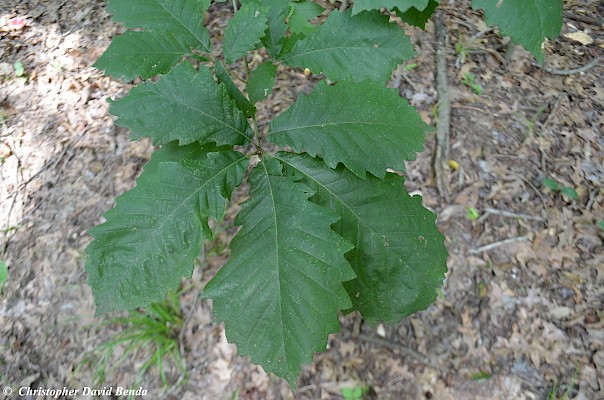 Scientific Name:
Quercus muhlenbergii
Synonym:
Quercus prinoides var. acuminata
Family:
Fagaceae
Common Name:
Chinquapin Oak
Authority:
Englem.
Etymology:
Quercus = Latin for "oak" and "muhlenbergii = after Gotthilf Henry Ernest Muhlenberg (1753-1815)
C Value:
5
Wetness:
FACU-
# of Species in
Genus in Illinois:
21
Duration:
Perennial
Reproduction:
Monoecious
Flower Type:
Imperfect
Growth Habit:
Woody
Leaf Arrangement:
Alternate
Leaf Type:
Simple
Leaf Margin:
Toothed
Leaf Toothing:
pointed teeth
Flower Color:
Inconspicuous
Habitat:
upland forests
Distribution:
BONAP Distribution Map
Status (State):
Not Listed
Status (Federal):
Not Listed
ID Tips:
No bristle tips (white oak group), up to 13 pointed teeth on leaves, veins reach tips of leaves
Gee Whiz:
Favored by native cultures and wildlife for the least amount of tannic acid in acorns in comparison to other trees.