Sassafras albidum
---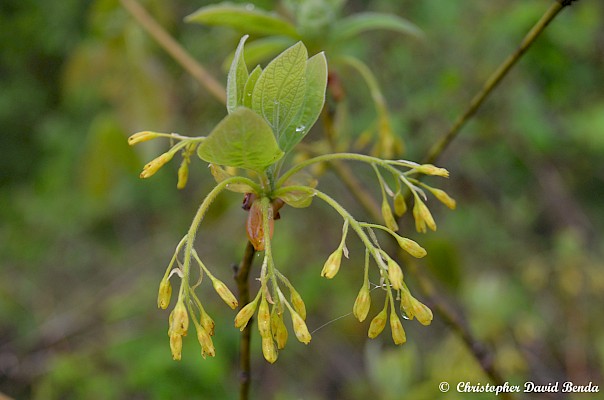 Scientific Name:
Sassafras albidum
Synonym:
Family:
Lauraceae
Common Name:
Sassafras
Authority:
(Nutt.) Nees.
Etymology:
Sassafras = from the Spanish name for Saxifrage, Salsafras and albidum = "white"
C Value:
2
Wetness:
FACU
# of Species in
Genus in Illinois:
1
Duration:
Perennial
Reproduction:
Dioecious
Flower Type:
Imperfect
Growth Habit:
Woody
Leaf Arrangement:
Alternate
Leaf Type:
Simple
Leaf Margin:
Entire
Leaf Toothing:
also lobed
Flower Color:
Yellow
Habitat:
Moist woods
Distribution:
BONAP Distribution Map
Status (State):
Not Listed
Status (Federal):
Not Listed
ID Tips:
Fragrant, polymorphic leaves
Gee Whiz:
The crushed leaves smell like fruit loops!